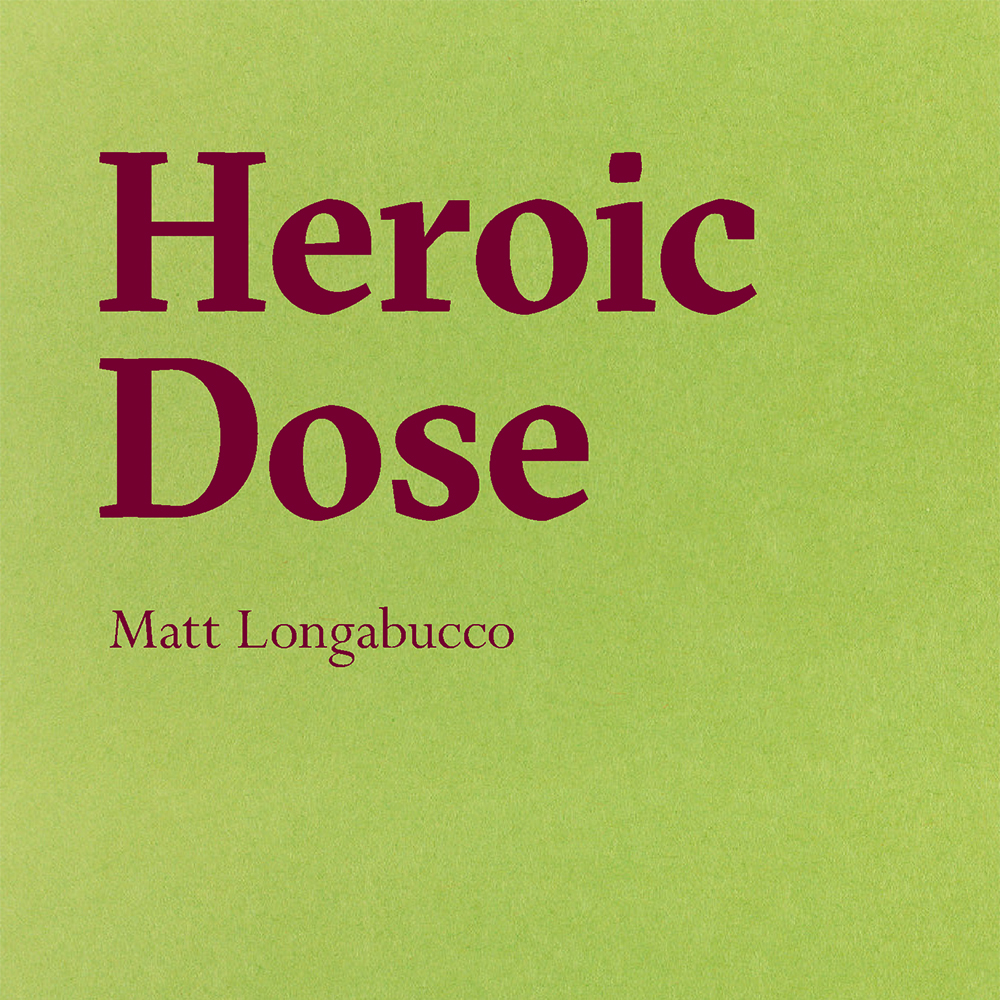 -
Heroic Dose
Matt Longabucco
New Release, published April 2022
Paperback, 128pp.
​​Starting from a poetic tradition of the everyday and of acute but transient attention, the work collected in Heroic Dose——long poems and serial poems, obsessive dialogues and distracted soliloquies——are, above all, poems chronicling the long journey of the self as intimate aporia, of biography that retreats from too much scrutiny into latent content, poems whose compensatory gesture, rather than beckoning backward to therapeutic restitution, shoos the poet forward through the reluctant pathos of narrative's pyrrhic salvaging of lyric selfhood. Inlaid in these emergent, yet sturdy, narrative structures are auratic vignettes and things glimpsed, faltering elegies and bluffs at mythic self-understanding——anything that can make of entropy an elaborate show or delicate pretext——which glimmer amid desanctified travails like cave gems of Miltonic descent, "a way to hold some extra universe in your hand," tendered ruefully, even greedily, for a moment of blessed caesura then set aside. If Heroic Dose connotes a desire to ingest too much, to risk density and saturation for the chance that lush patterns may emerge, it is also a lure for an impossible purgation, an approach by contraries to the moment when maximum tension gives way to a silence in which it's possible to stop and notice a few things on the street.
Matt Longabucco's Heroic Dose is a work of wisdom literature disguised as auto-antagonism, expounded unto Capital in a truth-telling key. To take in more than the system will allow and then bear witness is the poet's method, assembling the disjecta membra of existence and animating them across whatever bridge stands in the way. Through Longabucco's desperate filmgoing and soiling of notebooks, the façade of the everyday is torn aside, even as care for the vulnerable and forgotten is revealed as his full-time occupation. But there is no heroism without scorn for oblivion, and this is a memory problem. In answer comes Brooklyn's teeming contribution to the visionary literature of North America, Heroic Dose. Read it to remember what life on earth is like.
-David Larsen
Heroic Dose envelops the reader in a cinematographically scored sequence of poems that offer a lyric critique of everyday parataxis; life in the city. As in Maya Deren's Meshes of the Afternoon, the mise-en-scène is full of mirrors, imagistic fragments that both narrate and mutate. Matt Longabucco's masterfully expansive collection is "a treatise on openings" that digs deep into the opening of subjectivity, experience, interspecies exchange. Each poem is generous and generative in its excavation of image, rhetoric, and reference—"a cosmic game of hopscotch/our deeds the little stones." The work is honest and piercing, vital in its formal bravery and aesthetic finesse. "I want my language/to adorn, transmit, and germinate/not spend more words than necessary," Longabucco writes and the result is this astonishing collection that interrogates objects of memory in an attempt to locate oneself in a version of home. These are poems that revel in too muchness, gestures of self-conscious self-understanding in a world where the self is a lyric that demands singing.
-erica kaufman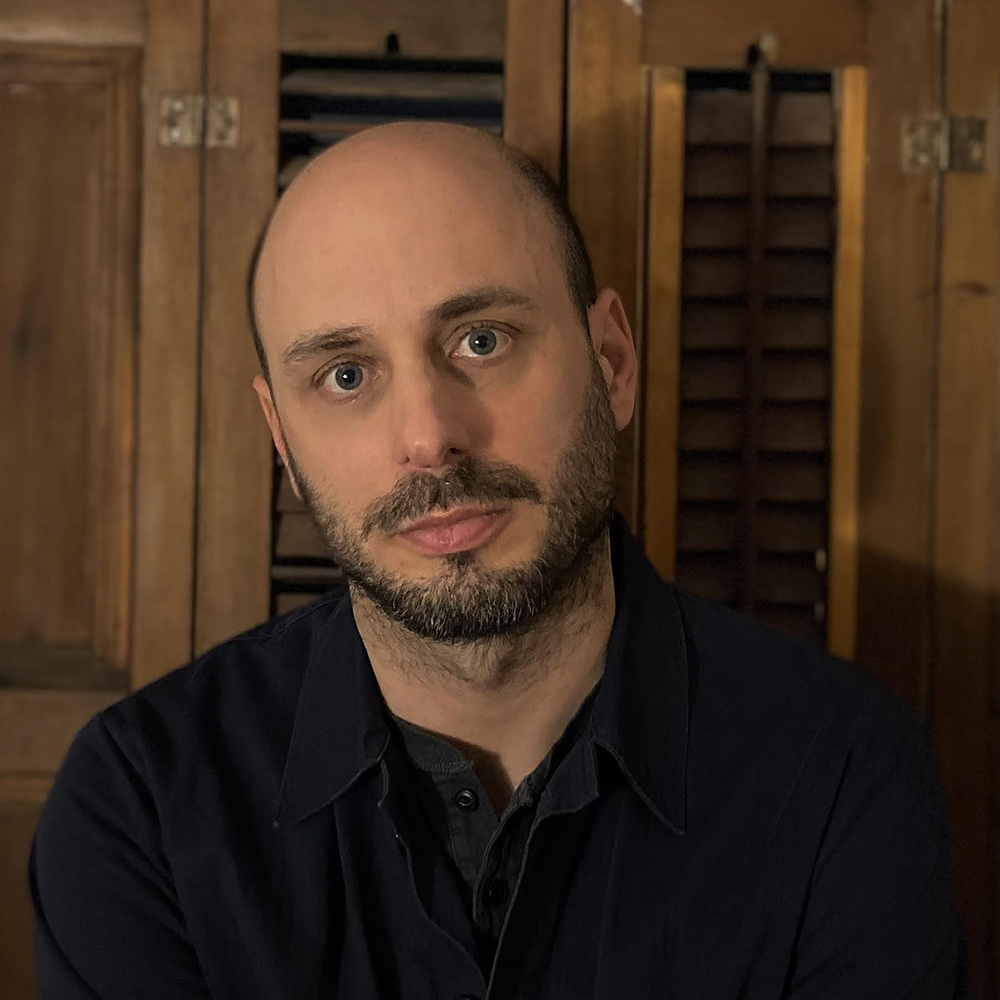 Matt Longabucco is the author of M/W: An Essay on Jean Eustache's La maman et la putain (Ugly Duckling Presse 2021). His chapbooks include Athens Notebook and The Sober Day. Poems and essays have appeared recently in Mirage, The Brooklyn Rail, and The Poetry Project Newsletter. He lives in Brooklyn and teaches writing, innovative pedagogy, and critical theory at New York University and at Bard College's Institute for Writing and Thinking.